Get ready to take your Fall smoothies to a spooky new level with our creamy, nutritious, and delicious pumpkin smoothie recipe.
Gather all the ingredients together – the secret here is using the Apple Cinnamon ZEGO bar.  It helps add fiber and protein to the smoothie, to prevent a sugar crash.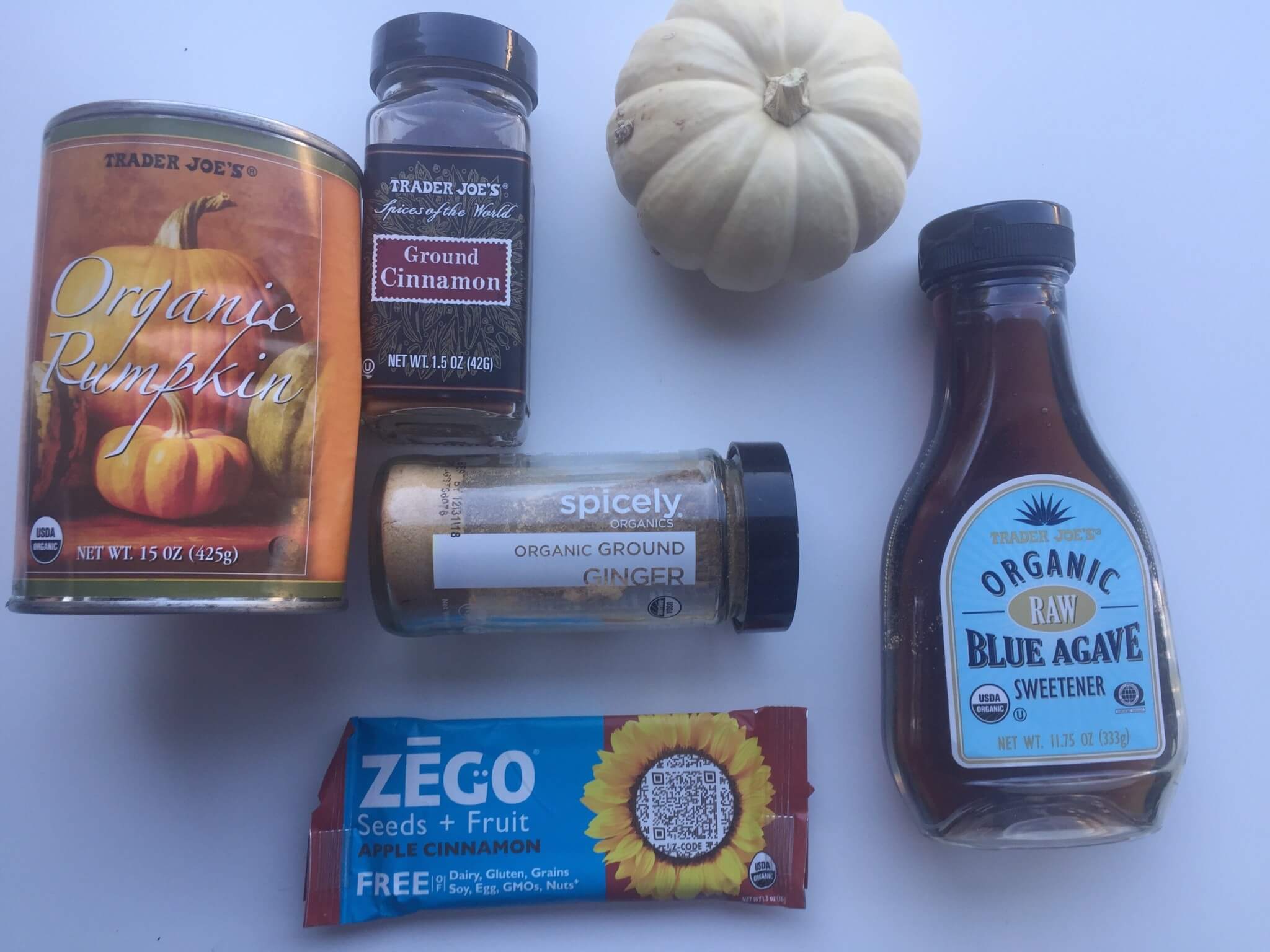 Get the kids, and let them help layer the spooky colors.  They won't even know spinach is what makes it so green!  You can also play around with using chocolate protein powder instead to make it a creepy brown color – but we decided to go with goblin green.
Blend all the ingredients together for the pumpkin base. Depending on how creamy you like your smoothies, add more or less of your favorite milk alternative. Pour around 2 cups of the base into a clean jar, and set aside.

With approximately 1 cup of the pumpkin base left in the blender add the spinach and spirulina. Slowly add the milk, being careful not to add too much (you may not need the entire 1/2 cup).

Have fun assembling spooky designs, and enjoy!