Be a Driver in the Clean Food Revolution: Heavy Metals
I recently was talking to a woman named Sara at the Expo West 2019 food show about two 2018 reports that measured surprisingly high levels of heavy metal contamination (lead, cadmium, arsenic) in many plant-based protein powders.

Plants can be used as a tool to extract heavy metal contamination from soil and water, so it's not surprising that plant-based protein powders can have higher than expected amounts. One of the reports showed organic plant proteins generally were higher in heavy metals than conventional, perhaps because those roots are longer or they take longer to grow, but no one knows for sure. (If you use plant-based protein powder, contact the company and ask for their latest heavy metal test results. If they won't share them, find one that will, like ZEGO).
In despair, Sara exclaimed, "heavy metals are in all our food now, there's nothing we can do about it."
Let's go there. Yes, she is correct there are heavy metals in much of our food and water supply. But we can take steps to minimize our exposure. We can use proxies, not eating foods known to historically have high heavy metal levels, like swordfish and rice. But the best answer isn't to limit our diet by avoiding whole food categories. We need to find the safest options in those categories, stop worsening the contamination, and clean the source.
All of that will happen at a snail's pace unless we can leverage the power of consumer demand. If consumers start demanding to know the level of heavy metals in the products they buy, companies will start testing their food for contamination and will have to be transparent about their findings. Knowing their customers expect them to publish their results will cause companies to set purity standards with their suppliers, which suppliers will do in turn from growers. This will help us build a market where farmers are more highly compensated for cleaner crops, which will incentive many to clean their soil and water.
Here's how ZEGO does this. We focus on crops like protein powder and chocolate, crops that historically have shown problems with heavy metal contamination. By focusing, we spare our customer unnecessary cost in testing where we are unlikely to find a problem, like fruit. We have told our suppliers for chocolate and sacha inchi protein powder that we only want product that meets California's strict Prop 65 standards for lead, cadmium, arsenic, and mercury. The suppliers test for heavy metals and provide those results to us. We post those results for our customers to see on our website and through our QR "T-CODE" system.
You can see in this image below from our website that our protein powder has no measureable amounts of allergens, gluten, and conventional pesticides and very low levels of heavy metals.
The Where, What and Why of Heavy Metal Contamination
There are naturally occurring heavy metals in many foods and in water. Luckily, though, the nutrients in plants can help your body deal with those. In some areas of the world, some cities, some neighborhoods, though, the food and water has very high levels of heavy metals because of man's activity, like mining, manufacturing, running water through pipes, or using lead-based paint.
It's not a problem isolated to remote mining regions or outliers like Flint, MI. If you eat chocolate, rice, plant protein, and fish you are going to want to make sure you are doing what you can to limit your exposure. Many excellent articles have been written on this subject and I highly recommend this one from Popular Science if you have time.
Symptoms & Problematic Foods
Generally, the first symptoms of chronic exposure can be headache, confusion, weakness, tiredness, achy joints and muscles. If you are concerned, ask your doctor to test for you. This is usually done with a blood or urine test.
Here is an easy to digest (pardon the pun) summary of the most concerning heavy metals, potential sources in your food, and what to avoid unless you find a company willing to share their test results. The FDA maintains a more detailed list of heavy metals in food. If you tend to eat a lot of certain foods, you may want to look for it on this list to see its average contamination level.
Canned Fruit and Veggies:Limit your intake as much as possible.
Chocolate: Most large companies using chocolate combine lots from all over the world, which actually helps in diluting any one crop that may be high in cadmium. If you enjoy single origin chocolate, contact the manufacturer and ask them what they do to ensure their chocolate has minimal levels. If a chocolate is "California Prop 65 compliant" you are good to go. At ZEGO, we use Pascha Chocolate and they are Prop 65 compliant (and delicious).
Rice: If you are in a hurry, go for rice grown in California, India, or Pakistan, and/or choose any white rice because metals accumulate more in the outer layer. More specifically, look for rice grown without flooding the fields. We love Lotus Foods brand. They work with subsistence farmers in the Asia to teach them how to grow without flooding the fields and without harmful pesticides. The added benefit of not flooding the field is they save a tremendous amount of water as well.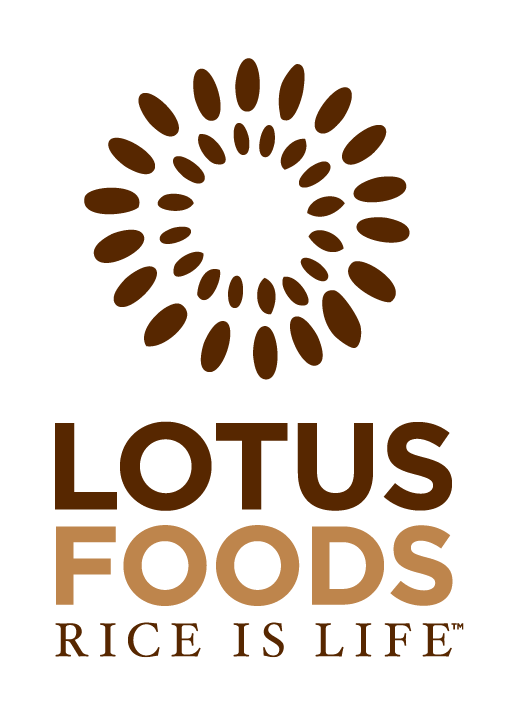 Fish:
Avoid or limit your intake of large fish that live a long time. Longevity means they have more time to accumulate metals in the water. Also limit your servings of fish that may come from contaminated rivers or lakes. This includes, shark, bass, tuna, swordfish, grouper. See the full list here. To research your local fish, use this EPA local fish contamination advisory site.
Plant Protein:This is counter-intuitive but some organic and conventional plant-based protein powders have tested high in heavy metals according to Consumer Reports and the Clean Label Project. Follow those links to see if your protein of choice was tested and see how it ranked or call the company to ask them for their test results. Avoid companies that won't share this data. Also avoid chocolate plant protein blends, as they can pack more heavy metal content than others.
Best is to switch to ZEGO's Pure Protein. It has one ingredient, organic sacha inchi seeds. You can see on our website (and by scanning our QR T-CODE on the package) that it is very low in heavy metals and free of glyphosate (Round Up) and over 400 other commercial pesticides. It's also made in an allergy friendly facility.
What Levels Are Safe: Our Government Disagrees
Won't the government make sure your food and water is safe?  No, unfortunately federal agencies and state governments don't agree on "safe" exposure levels for heavy metals, nor are they closely monitoring and requiring remediation. Basically, no amount of these heavy metals should be considered safe, particularly cadmium, which accumulates in your body over your lifetime.
Feel empowered, not despaired. Do a little research on your most commonly consumed foods and water and then email food companies you love to ask them to provide purity transparency like ZEGO does. Be in the driver's seat of the clean food revolution.
###
Colleen Kavanagh is the founder and CEO of ZEGO.  After a career in public policy working to improve nutrition for low-income children, she started ZEGO, combining the ultimate in taste and transparency to create nourishing food so all people can thrive, regardless of dietary restrictions. ZEGO is certified as a B Corporation and Woman Owned (WBENC) and is working to bring transparency to the supply chain to improve food safety and nutrition for all. ZEGO products are gluten free, allergy friendly (top 12 allergen free facility), non GMO, and glyphosate free.