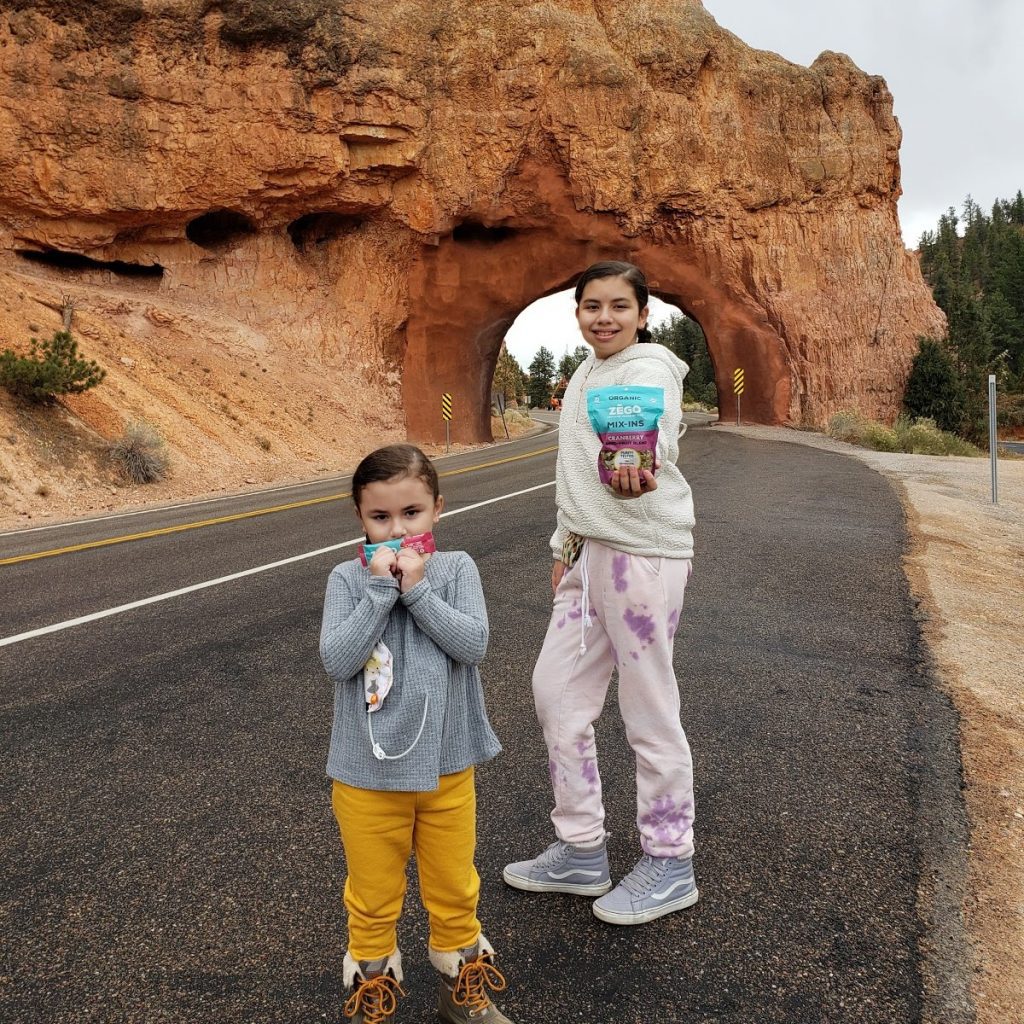 Gratitude + Giving Thanks
I'm full of gratitude for my family, Zego products, and Aubrie's lifesaving GTube. Traveling with food allergies is hard, but when you have family that follow protocols and companies like Zego it's easier to travel with a peaceful mind. Our snack list was short for this trip. Zego oats, bars and all the flavors of Mix-ins.
Let us know, what are your go to Zego products you like to travel with? On short day outings or long road trips?
Food for Thought by Stephanie Labile, @SweetOrganicLiving
I'm Stephanie – A wife and mother of two beautiful, loving little girls born with many severe and life threatening food allergies. We live a sweet organic everyday life. Sharing our journey with Celiac disease, unspecified muscular dystrophy, EOE, FPIES, EDS (connective tissue disease) GERD, Gtube feedings and Autism. My goal is to advocate, bake, blog and love! My husband, Giovanni, has been one of my greatest supports in providing our family with what we need. Living off one income is no easy task, but we manage because we love our daughters.
Why we love ZEGO foods? We have so many restrictions on life and foods that when I found ZEGO products in the early days of the company's life it was a life save. With the years ZEGO has been around it has grown to add more products without adding additives like other companies. ZEGO's motto is PEACE OF MIND, that what I get from using ZEGO products "Peace of mind". No allergens, no glysophate, no chemicals, no heavy metals, just delicious products to fuel my family's bodies.
Follow Stephanie on Instagram @sweetorganicliving