Baked Apples
Now, more than ever, I am full of gratitude for the simple things, a change in the weather, the upcoming holidays, and warm baked apples.
This recipe is one of our family traditions. It is a sweet, rich, + yummy reminder of fall.
INGREDIENTS
4 Apples
2 tbsp vegan butter
1/2 c coconut sugar
1 tsp cinnamon 
1/8 tsp nutmeg
1/4 c Zego Double Protein Oats or Mix-ins
Optional:
Top with raisins, chopped nuts
For baking:
3/4 c water to the base
METHOD
Preheat oven to 375°F (191°C
Use a fork to mash the butter, sugar, cinnamon, nutmeg until combined.
Stir in oats and any additional add-ins
Cut holes in the apples. Take out the core but keep the bottom intact. You can use an apple corer too.
Place your apples in a 9-inch baking pan or pie dish. Spoon in the topping and add the water to the bottom of the pan.
Bake for 30-45 minutes or longer if you want softer apples. 
Remove the apples and baste in the juices.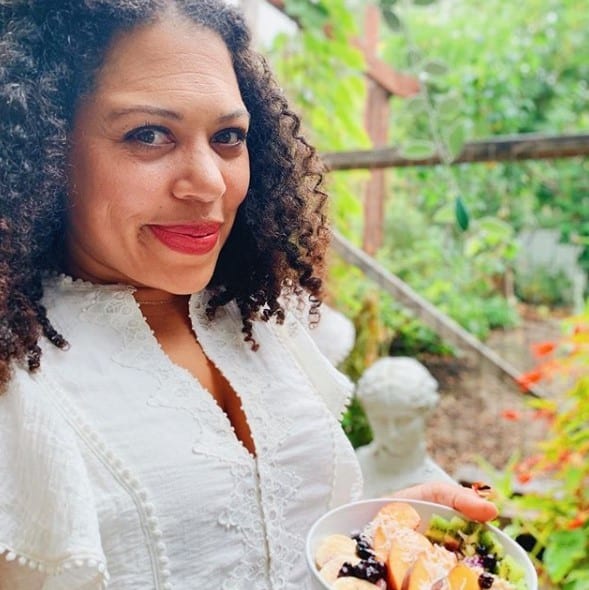 Food for Thought from Kiesha Yokers, @green.and.well
Kiesha Yokers is a Certified Holistic Health Coach, educator, and clean beauty advocate who strives to provide relatable content to those who wish to lower their toxic load and live a healthy, joy-filled life. She provides coaching, educational content, product guides, and other resourceful wellness and lifestyle content to inform and empower her readers. Kiesha's passion is to help women navigate the world of holistic and low-tox living without all the confusion that can commonly come along with the journey.
"We all want more honesty, purity, and transparency in our lives, but many of us don't how to find it in our foods. Zego prides itself on total honesty, purity, and transparency. Zego is the leader in the purity foods movement."
Follow Kiesha on Instagram @green.and.well