What can we learn about the importance of mindful nourishment from an ice cream binge during this Covid 19 quarantine? For my family, a lot.
Covid 19 Quarantine Lessons
You see my teenagers decided to have ice cream two nights ago, even though they are dairy intolerant. They suffered self-inflicted pain for several hours as their guts struggled to digest the lactose and casein, and they did not sleep well. The next day they woke late, napped, and generally underperformed all day.
They showed up for dinner the next night sharing their woes. Seems like they suffered for their sins–story over, right? No, not at all. As a family, we talked about the domino effect of them not being mindful of their choice. We came up with this list of what they could have done during the Covid 19 quarantine if they had not chosen to do something that seemingly only injured themselves.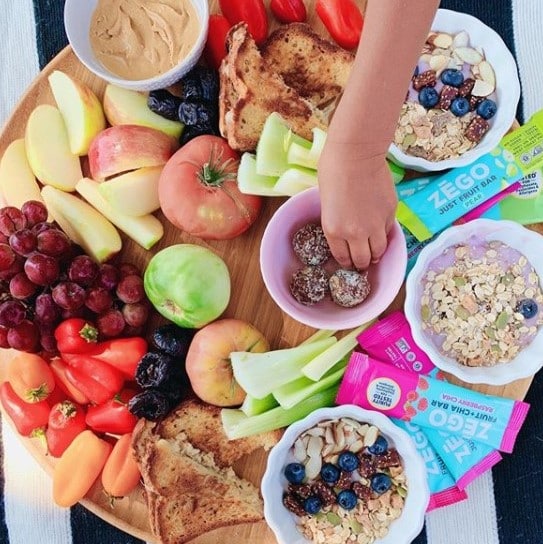 Self:
Focused body resources fighting off viruses and bacteria instead of struggling to digest, which would help the whole household stay healthier.
Eaten an immune-boosting dessert, like pineapple.
Cleaned their rooms or work spaces, which would have improved their mental health (and my husband's) and supported their distance learning.
Home:
Helped my husband and I clean the dinner dishes.
Helped my husband and I clean the house before bed and at breakfast (how DOES the house get dirty overnight??).
Wiped down all the doorknobs and handles in the house to kill off viruses and bacteria.
Helped me with the extraordinary amount of work on my plate (my breakfast and snack food company ZEGO and keeping up with demand while having less help has been challenging).
Walked the dog.
Made soup to freeze for future use in case we all get sick.
Community:
Could have made masks (can you set up a sewing machine in the bathroom??) to make your trips to the grocery under Covid 19 quarantine safer for you and those around you.
Could have brought soup, prescriptions or cookies to neighbors.
Farms:
Could have supported farming by eating fruit grown in the U.S.
Could have supported organic farmers by eating organic.
Planet:
Chosen a dessert that doesn't require so much water and land to produce.
Chosen a dessert like our Berry Decadence Bars that doesn't contribute significantly to methane gas production.
Everyday Choices We Make in Covid 19 Quarantine Matter
I've seen so many joking memes about people eating junk food and binging on Netflix that I must admit are pretty funny. Yet, we know a diet low in sugar, gluten, and dairy coupled with exercise fights inflammation that can dampen your immune system.
Covid 19 quarantine is not the time to give ourselves a hall pass on making mindful, healthy choices. They matter to you, the people around you, farmers, and the planet more now than ever before.
---
Colleen Kavanagh is the founder and CEO of ZEGO. ZEGO is the first purity-transparent food company, making superfood products with traceable transparency designed to be safe for most all people to eat regardless of dietary restrictions like common allergies, intolerances or diabetes. ZEGO makes oats, muesli, protein powder, Mix-ins and nutrition bars. All products are gluten free, peanut free, tree nut free, dairy free, soy free, sesame free, glyphosate free, lupin free, and sulfite free. ZEGO is certified as a B Corp and as Women Owned (WBENC).
San Francisco, CA